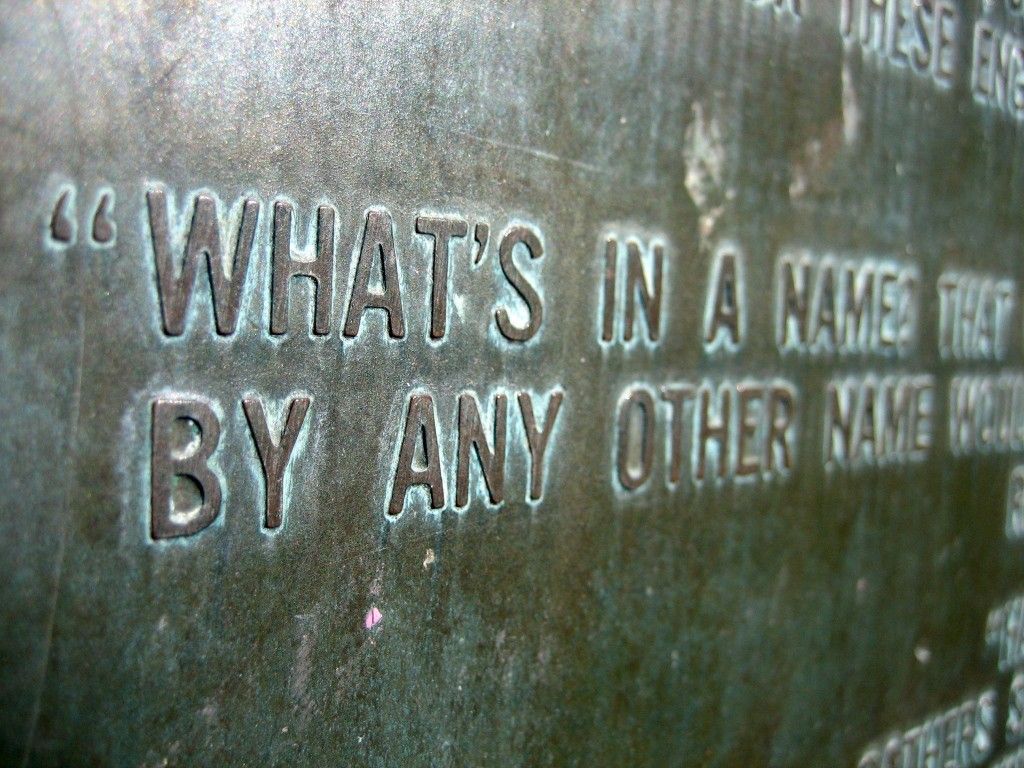 Naming your Startup company can be one of the most challenging tasks when trying to get your new Startup venture off the ground. Identifying a unique Startup name to match your amazing idea is a crucial first step to registering your business as an LLC, creating a logo, social media handles, creating your value proposition. But it is no easy task. Coming up with a Startup name can be harder than coming up with the Startup idea itself.
As you explore various company names, you will find virtually every common word in the english dictionary has been registered as a domain name — .com at the least, and usually one of the increasingly more popular, top level domains (TLD's) of .me, .info, .io, etc…
So how does a Startup come up with a unique name in this overcrowded domain market? You have to get creative, very creative. There are a number of naming tools to help you generate ideas. These tools are my favorites and should serve you well on your journey.
Invent Your Own Word and Research
The Online Etymology Dictionary: If you have a word that perfectly describes your Startup, chances are 100,000 other people had the same idea. Virtually no common English words are available as a .com. The best thing to do is go to the Etymology Dictionary and research your word. Get every derivative of your word — the origin, latin, variations and so on. You will uncover some hidden gems that are available as .com's this way.
You must have an excellent Thesaurus, in addition to the standards. I like Power Thesaurus as you discover words outside of the norm. Further, traditional dictionaries don't cut it in a Startup name search. I like Onelook for its ability to search by wild cards and its definitions go several layers deep to help you discover new words.
Sometimes you need tho create your own word to avoid Trademark and .com issues. To do so, Latin dictionaries and Prefix and Suffix dictionaries are incredibly valuable.
NameRobot is a word merge tool. The word suggestions are excellent, by far my one of my favorite tools to try once I have a few words to work with.
The Acronym Creator: The Acronym Creator is an incredibly useful tool if you have a few words that describe your Startup company and you need or want to create your own word from them. This "need" typically occurs due to the lack of common words being available on the .com domain. The Acronym Creator has some advanced features that allow you to organize where each letter will land in the acronym, insert connecting words such as "of the," and more.
Working on a Startup? Here are Five books I recommend every Startup founder read:
Of course you could create a name from an existing word with an Anagram.
Wordoid: Stuck on a word that you must use in your domain name? Summon Wordroid. It will place your word in the beginning, middle or end of the newly created word. Works in 5 languages and creates new words up to 15 characters long. It will also confirm if the .com or .net is available for the new company name.
Prefer to rely on computer power? Squadhelp's AI-Powered Business Name Generator delivers clever agency quality startup names.
Portmanteaur Generator provides every possible word combination. Worth a try, though the quality of output tends to be so so. Some ideas can be gleaned from the output.
Naminum to iterate on the perfect word or help discover new ones. This naming tool helps discover all possible variations of a word.
If you have a word that you love and you must have in your domain, there is an app for that. It is the Lean Domain Search.
Namebird is clever word tool. It allows for a high degree of customization. Worth playing around with once you have some idea of the direction you want to go.
Domai.nr: Sometimes only the shortest domain name will do. That is when you call in Doami.nr. Domai.nr is super fast, searching every top level domain (TLD) combination for your word, including abbreviations on the fly. Get creative with Domai.nr by inserting "." in the middle of your word, you will be surprised by the additional results. You can also scan the full list of possible TLD's on the Domi.nr site for additional ideas. I can not recommend this tool enough. Do you like or use any of these tools?
Still can't come up with a great unique name for your Startup? Need direction and resources on how to name your Startup? UltraLight has you covered. This article provides excellent advice on what makes a good quality name to types of names to the US patent and trademark office and search to naming tips, resources, links and more.
Have your own company naming tools you prefer? Do you have a company naming success story? I would love to hear about it, please share with me in the comments below!