It's been far too long since I've written an update on this site.
Primarily because I've been writing non-stop for my project: Emergent Futures Lab.
There we are tackling two questions:
What are innovation and creativity?
How do you innovate?
If you're interested, we wrote about our ethos, the genesis of the project, and our backstory.
Of course, this all coincides with and compliments my work as a professor at Montclair State University where I am also co-director of The MIX Lab and the Transatlantic Entrepreneurship Academy.
Feeling less inspired to write and share here lately. Putting my energy into the good work we are doing locally and internationally.
Plus, all the original drawings and additional writing we publish on LinkedIn seem to be enough.
Here's a cartoon I drew/wrote recently: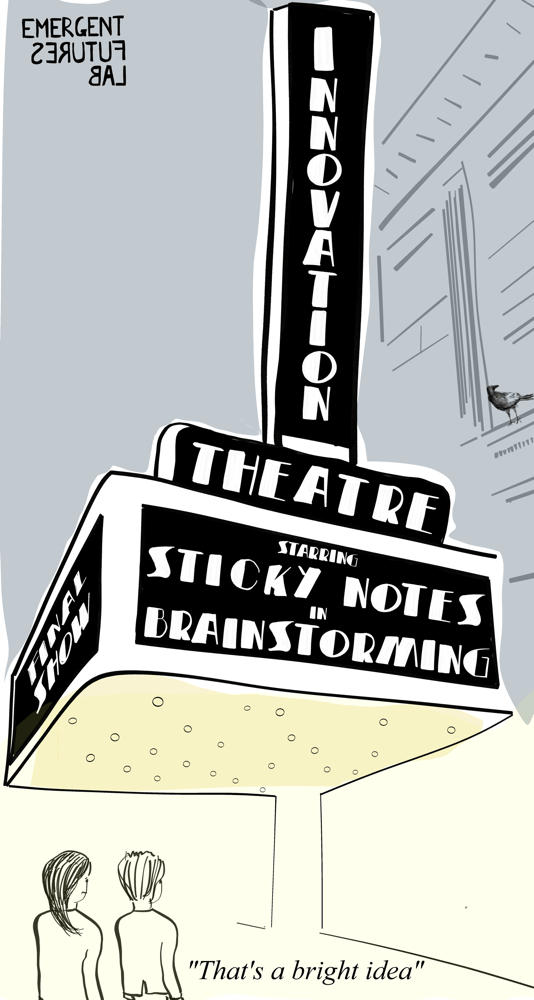 Does not mean the end for this site…
I aspire to write here daily - which I suspect I will at some point in the future.
Till then, stay connected with me on LinkedIn and check out our newsletter.